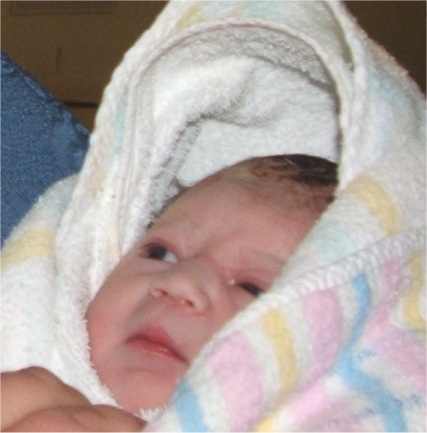 Here is my newest grand daughter Natteisha Maree Gibson. Born at 8:40pm Tuesday July 12. My daughter Nicole used to be a marathon runner, after 19 hours of labour I suggested she take up sprinting before deciding to have another baby.
Here is another shot of her with her proud parents Adam and Nicole.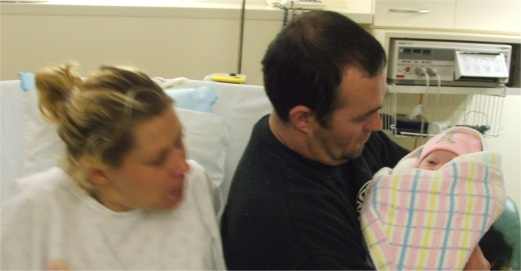 I am so proud of Nicole and the way she just hung in there and kept on going hour after hour. It was a gruelling test of body and spirit, for all of us, but of course especially for her.
Here is Poppy Eddie with his new little princess.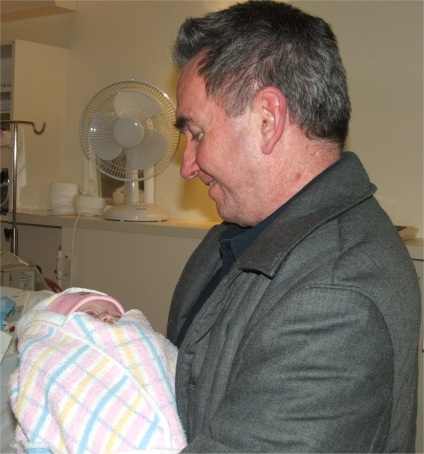 And lastly for now, Myself, Nicole and Natteisha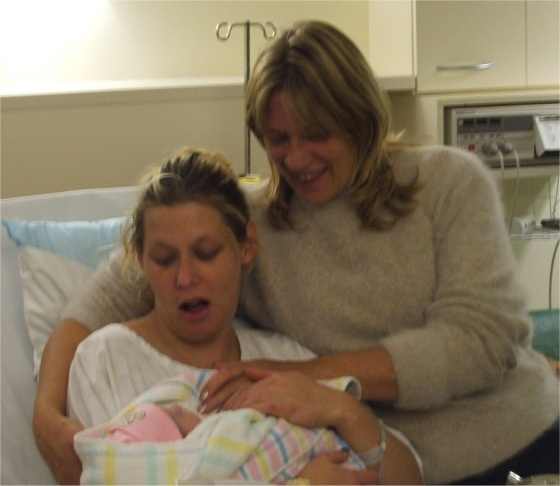 I have been fortunate to be at the birth of all six of my grand children and each of them has been a wonderful and unique experience. I have also been fortunate to be with my sisters to help them welcome their little ones into the world.
I always find it an extremely emotional experience on a number of different levels. There is the euphoria of a new soul being born, the joy and relief. Also there is the desire to take away the pain when you know someone you love is suffering. Having given birth seven times myself, I know that pain is part of the expereince and has to be endured as part of the miracle of life. I still wish I could take it away when it is my daughters, my sisters or daughter(s) in law who are bearing the pain.
I felt particularly helpless with Nicole,as there just didn't seem to be any end in sight for a long time, little Nattesiha certainly wasn't in any hurry. She finally needed assistance to be born as Nicole was running out of strength, but she made it without the need for a caeser, so we are all grateful.
The midwife was an angel and very supportive of Nicole and her needs and wishes and certainly made the whole expereince mcuh easier to bear.
I recently wrote of what I wished for my daughters and I am happy that Nicole now has her wish and her beautiful new little daughter and I wish her and Adam and Natteisha a happy and blessed future.
There are more photos in my photo album but I am not sure how to put a link in yet.
Well this is one tired little grandmama, who has a stack of writing to get through.
To all my grandies, I send you lots of love.

Likewise the rest of my family.

For Eddie, Love you with such a passion, I feel I could self combust